Meet Annette J. LaTart, Broker & Vice President
Annette J. LaTart, Broker & Vice President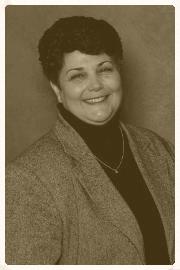 Annette J. LaTart, Broker serves as a Vice President to Real Estate Consultants of Illinois, LLC. Annette began her work in commercial real estate in 2003 and since joining REC, has focused her energies on a variety of commercial real estate projects located throughout the Fox Valley in Chicago's western suburbs as well as providing full service buyer/tenant representation to prospective buyers and tenants.
Annette discovered her niche in commercial real estate while working in insurance. She was employed as a salesperson with Bankers Life & Casualty for 6 years, Aetna Insurance Company for 4 years and Frank B. Hall Insurance, respectively.
Illinois Licensed Real Estate Broker
Contact Annette J. LaTart, Broker
© REAL ESTATE CONSULTANTS OF ILLINOIS, LLC. ALL RIGHTS RESERVED.